This used to be the image of Reno for many people...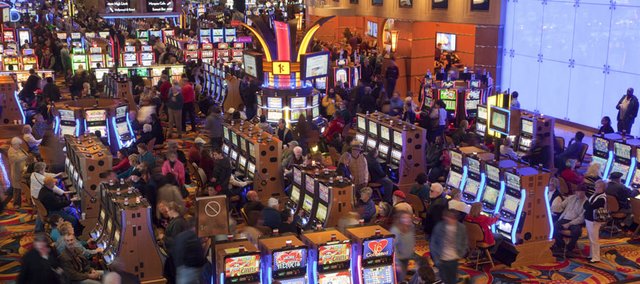 Reno, NV -- the closest and most convenient place for Californian's who want to gamble.....or so it was, up untill the last ten years when casinos started popping up like mushrooms all over Califonia on Native American reservations.

Now the most convenient gambling places for Californians are usually only about an hour away. Aside from the dozen or so asian tour busses a day, locals and maybe a few out-of-towners, the casinos have slowed down, and a few have even closed. With only seven major downtown casinos remaining, the culture is shifting. (Not counting South Virginia casinos like Peppermill and Atlantis.)

The arts are really invading this town, the city even put a bunch of "artsy" looking sculptures on our freeways and off/on ramps. It seems almost every day, if not multiple times a day, I see invites posted online and coffeeshops, for local art openings or a local concert (not casino affiliated) sometimes even a man-made snow rail jam.

Every July, Reno is the host to an awesome theme called, Artown. It is a month-long extravaganza dedicated to art whatever that may be for you, every day in July there is an Artown related event.

In June, we have probably the most unique artshow that Reno hosts, this legendary meeting of the art minds is called NADADADA -- no, I didn't have a typo on my keyboard, NADADADA. It is an art show that takes place in the old motels in Dowtown Reno. They remove, or sometimes don't remove the funiture and beds and place their art in; or make the room into their art piece, it's basically an open house you just walk right in door to door and look at all of the interesting pieces.





Despite how Kingpin depicts Reno, it's more of a "quasi Portland". Come see it for yourself I'm sure you would be suprised....just make sure you have some good locals to point you in the right direction.



---------------------------
About Joe Salcedo: A resident of Reno for 20 years, he enjoys the big and little things of Reno like the million dollar conversion of downtown river transformed to be a summer love-fest of swimming, kayaking and simple treats like having ice cream beside the river.

Joe has been blogging about Reno's housing market since 2007, He is one of the top agents in Reno Real Estate, because of his innovative, online marketing strategies to deliver value to prospective buyers searching for homes online.